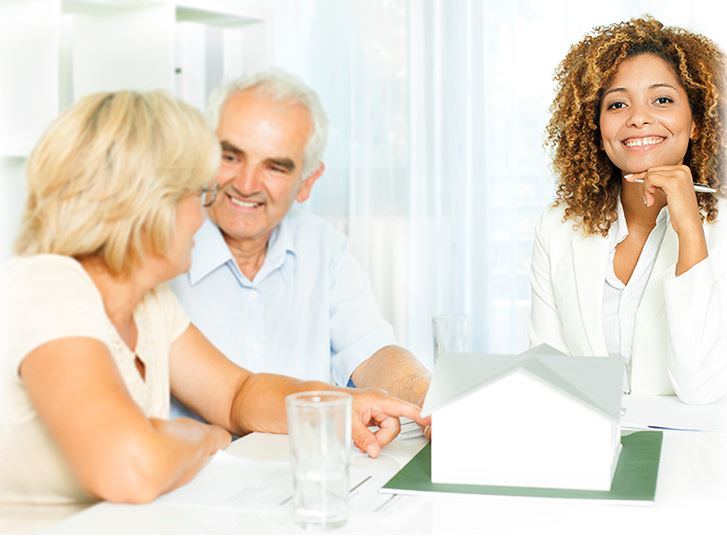 I am happy to announce that I have received my SRES designation from the National Association of Realtors. What does SRES stand for, you ask? Great question! It stands for Senior Real Estate Specialist. It is a designation to help Real Estate Professionals, like myself, develop the skills and tools to specialize in the age 50+ real estate market. Yes, Baby Boomers that includes you and the generation born before you. In fact the 50+ market makes up more than one-third of the U.S. population. I personally think the word "senior" should be swapped out for "mature" or "experienced" or even "wise"!

Did you know that of all age groups, 70-74 year olds have the highest level of homeownership in the U.S.? The National Association of Realtors recognizes that the 50+ market is growing in numbers, and those in this group tend to have unique needs. Many of these 70-somethings have owned their homes for decades and it has been a long time since their last real estate transaction. That is where the SRES designation comes into play. An SRES understands that this is not a simple move. There most likely will be an emotional attachment to selling, as many memories were made in their home. Perhaps they're happy to sell the big house and downsize to a smaller, more carefree home or townhome or even apartment. Perhaps failing health is forcing the move, or the death of a spouse. Maybe they want to move closer to their grandkids. Whatever the reason there will be lots of belongings to sort through, distribute and toss. Repairs or upgrades may be necessary or an estate sale may need to be arranged. An SRES will have a whole team of professionals who are ready, willing and able to assist with any and all needs. A Real Estate agent with an SRES designation will also have knowledge of 55+ communities, as well as relationships with assisted living or life care communities to help with the next move.
One aspect of focusing my Real Estate business on the 50+ market that I find exciting is the broad spectrum of their requirements. On one end I have clients in their 50s and 60s looking to downsize, each with their own specific list of needs and wants. Some want a ranch house in a neighborhood. Others want a 55+ community with lots of activities and a club house. Still others are thinking about renting someplace they've always dreamed about living and seeing what it's like … maybe in the "big city" or someplace warm or even another country. Clients in their 70s, 80s and beyond may be looking for a community that starts out as independent living but then offers the ability to transition to more care as time marches on. Whatever the reason for the move a Realtor with an SRES designation will be able to make the transition a smooth one!
For me, an added bonus of working with the 50+ market is that most men and women in this stage of life prefer face-to-face interaction. They actually want to talk to me and see me – not just email and text! Now don't get me wrong, emailing, texting and electronic communication definitely have their place … but call me old-fashioned – I still like to talk to people!
I couldn't be happier to be able to offer this specialized service. So Baby Boomers and beyond, do yourself a favor and find a Realtor who has earned their SRES designation when you are ready to make a move. You've earned it!